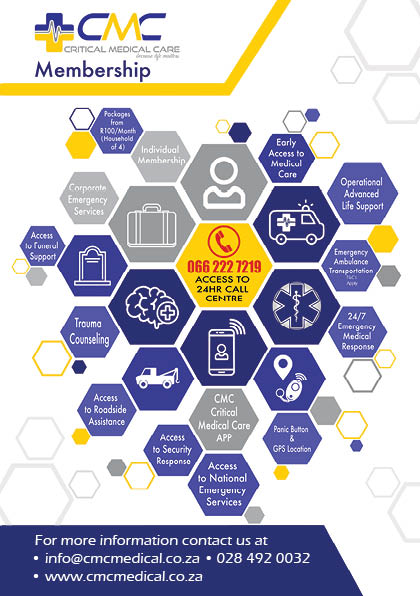 Our membership provides
Access to our 24-hour emergency control center.
Early access to Medical Services
Peace of mind while receiving professional emergency medical assistance
Emergency Medical Response 24/7 (5 call outs per membership per year)
Emergency Ambulance Transportation (Ambulance transport cost included per membership per year T&C's Apply)
Assistance with medical emergencies outside of the specified area.
Access to on scene funeral support
Trauma Counselling (first contact with client only)
Access to Roadside assistance in the Overstrand
Access to CMC Emergency Response Application and Panic Button.